Payroll Processing
We understand numbers and payslips like few others. Let our program do your work for you. Accurately, well arranged, reliably. Do not deal with issues, rely on us. A professional payroll software not only makes it easy to enter and update data on employees and their deductions and calculate wages, insurance, contributions and sickness benefits, but also creates electronic reports for the state administration and a lot more. In addition, a simple/smart individual adjustment system will relieve you of unnecessary manual input and lengthy counting/calculations.
More about the module


Human Resources
An employee is not just a set of archived documents. He/she is a human being with his/her own needs, qualities and particularities. Our software enables detailed monitoring and rating of employees according to several criteria. You can choose from several pre-set variants (qualification requirements, professional performance, language skills, courses and training completed, medical fitness, etc.) or create your own criteria. Exactly according to your needs.
More about the module

Human Resources Management
Maintaining and managing an organizational structure can sometimes be a challenge. Our software provides comprehensive job evaluation options. It will take care of a well-arranged catalogue of jobs and defined working positions down to the smallest detail (description and requirements of individual work positions, work aids, etc.). It also addresses the costs of training employees or the benefits.
More about the module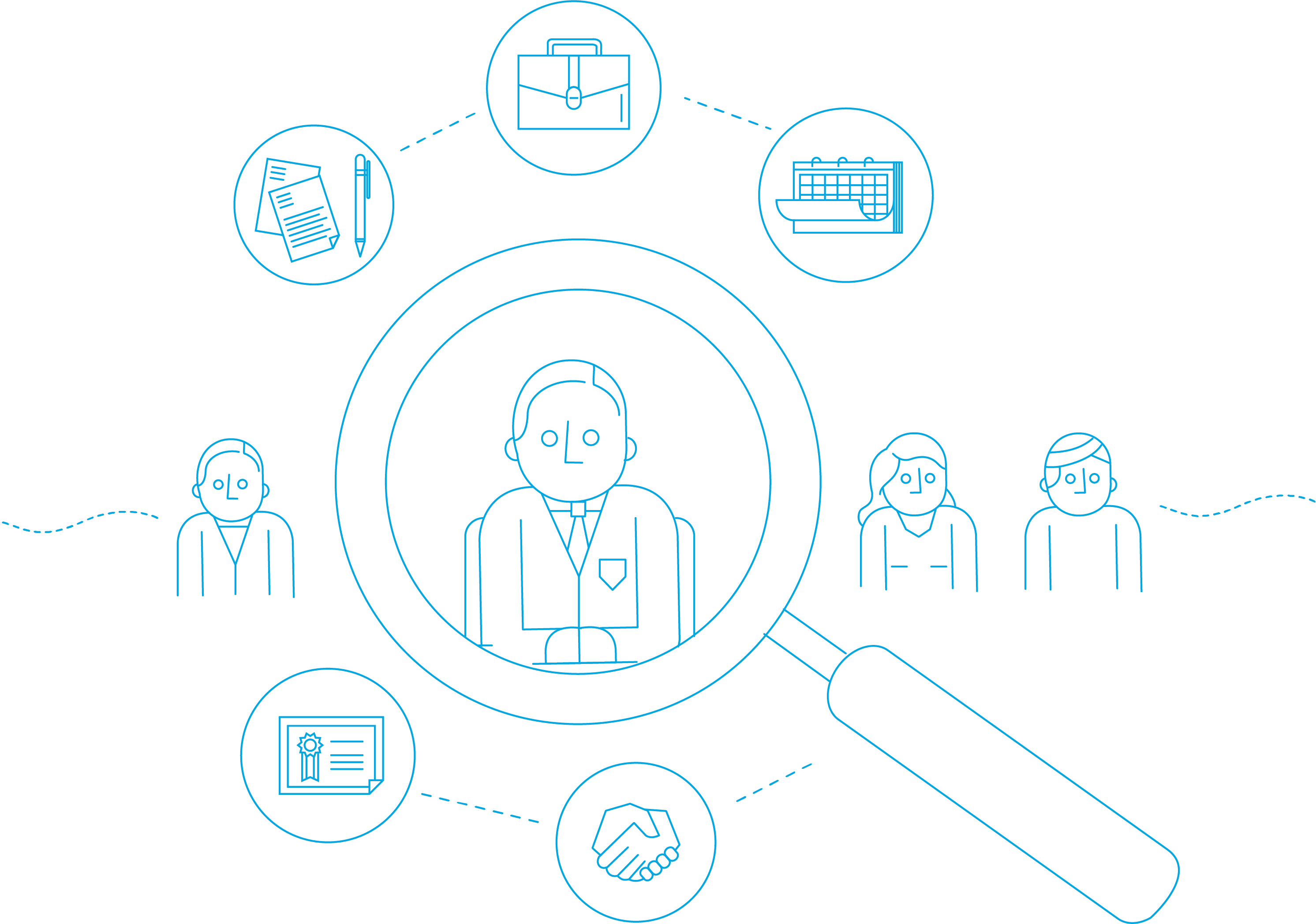 Self-service
Make it easier for you and your employees to work with human resources data and take control over events/dates. The portal connects employees to the human resources system and offers/provides the approval of absences, work with human resources data and notification of events. You can use it to record/write evaluations and view data, and it will also provide tracking, for example, for the approaching expiry dates of examinations or training. Last but not least, it is also connected to the payroll module and allows you to view electronic payslips
More about the module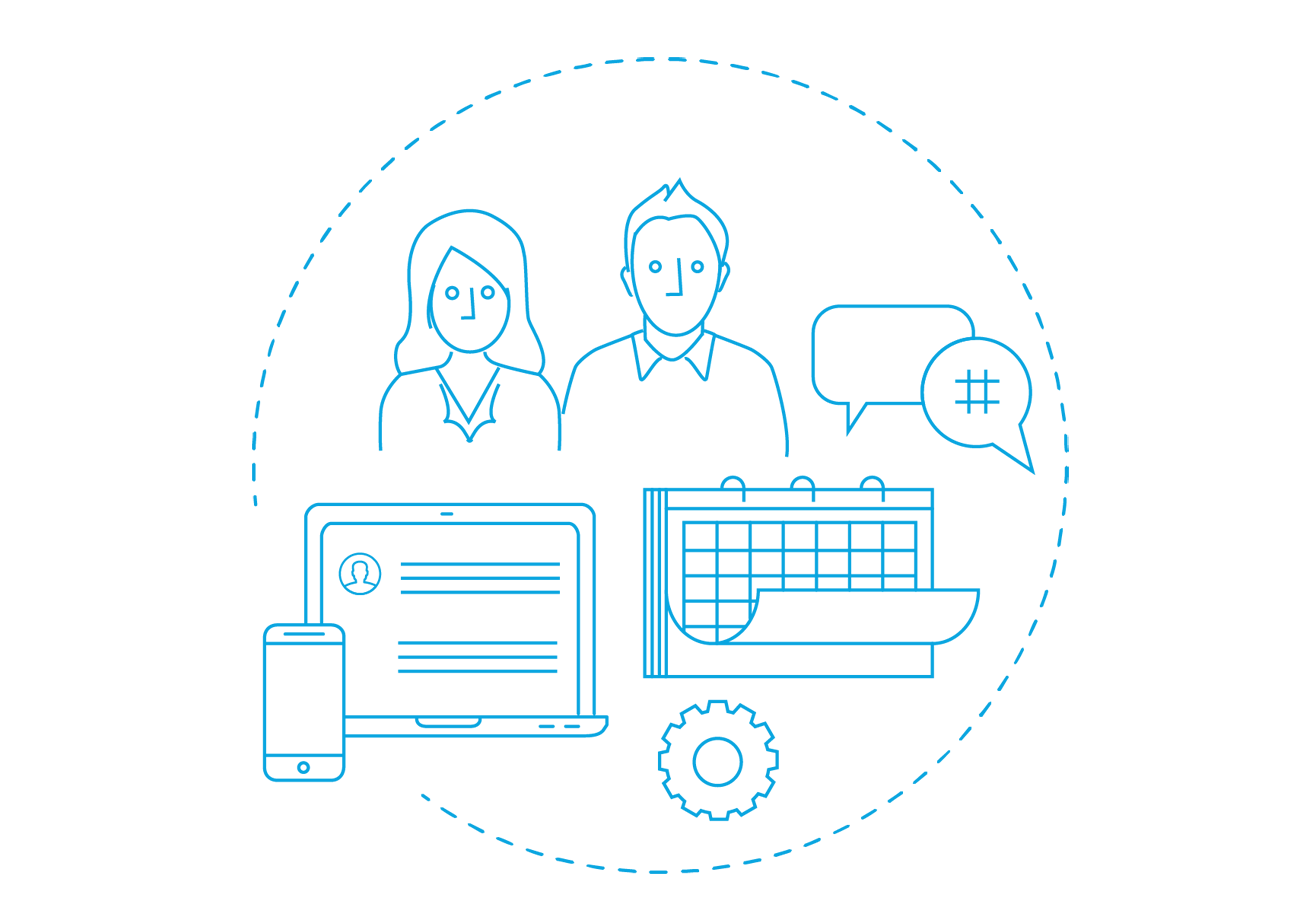 Hotline
Our system is reliable and well arranged, but everyone needs advice from time to time. The experts on our customer hotline are available to you every day from 8 AM to 4 PM.
Training
We can prepare and provide for you all training related to the installation, operation, and other specifics of our system. Individually, flexibly, easy to understand.
Safety net
In the event that your current payroll accountant becomes unavailable, we will jump right in and finish the processing for you, even if the processing has already been started.
We have many years of experience with Nugget, going back to 2001. All our requirements are processed very quickly and consultations are always available. Whenever necessary, the hotline is always there to help or guide us. Training and advice on how to use the programme as effectively as possible are always available on demand. Nugget quickly responds to changes in legislation and all we have to do is run a final check. I'm very happy that we're using this particular payroll programme and I trust that our good cooperation will continue.
Renata Ryplová
Vedoucí odd. mezd, Devro s.r.o. (dříve Cutisin)
Nugget payroll software is very user-friendly, perfectly complies with all changes of the law and provides excellent customer support. As a payroll accountant, I can only recommend it.
Ing. Olga Gruntová
HR/Payroll, Mercedes-Benz Cars Česká republika s.r.o.
I greatly appreciate our long-running collaboration which is based on mutual trust. For users, the system for processing all payroll and HR agenda is very clear and intuitive. I particularly want to highlight the professional approach of your programmers who always do their best to meet our requirements.
Lucie Čechlovská
Vedoucí týmu personalistiky a mezd CZ&SK, Plzeňský Prazdroj, a.s.
We have been using the NuggetSW payroll software since 2007. It's very clear for users and is nice to work with. But what's best for the customer is that support works flawlessly. Whenever I contact the hotline, there's always someone to help me solve my issue. If it's a technical problem, there will be technicians or programmers ready to fix it. In our many years of collaboration, we've never encountered any reluctance or disinterest. Buying payroll software is one thing, but buying software with good support is a win. That's the main reason why I want to thank everyone at your company I've ever met. Thank you once again and I wish you all your customers were as satisfied as we are.
Drahomíra Vynahlovská
Mzdové a personální oddělení, Gühring s.r.o.
I've been working as a payroll accountant or head of payroll accounting for my entire career. Recently I've started using Nugget at Internet Mall, a.s. Collaborating with RSM has been a great asset for my job. The programme is easy to use, everything is linked together and RSM helps us with a hotline, training and the implementation of changes related to amendments of Czech laws that affect the payroll agenda. Thank you for the cooperation 😊 Hello, on behalf of myself and Gühring, I want to thank you for many years of cooperation.
Mgr. Zuzana Lidická
Senior mzdová účetní, Internet Mall a.s.
Software Nugget používáme pro zpracování mezd a personalistiky již více než 15 let a jsme velice spokojeni. Oceňuji nejen, že se můžeme vždy spolehnout na správné výpočty a reporty v souladu s platnou legislativou, ale také na spolupráci s hotline službou, pokud se vyskytne jakýkoliv problém. Vše je řešeno dle možností v co nejkratším termínu. Výstupy z Nuggetu a zpracování mezd pochválily nejednou i kontrolní orgány.
Marie Bedřichová
Payroll Accountant, Visko Teepak
Our company has been using NUGGET SW for a long time. We communicate regularly and the answers are always prompt. RSM staff are very helpful and happy to help with our needs; they also come in person to present new features every once in a while. In terms of individual customisations that we regularly need, the communication is always flawless. We know the price and possible impacts in advance. Whenever we find a bug, it's promptly fixed. The "new" version of Nugget looks very modern and is easier to use.
Světlana Kuznětcová
People Operations Manager, Human Resources & General Services
Our company has been using Nugget since 2003. Nugget is intuitive, clear, stable and constantly improving and adding new features. We particularly appreciate its total reliability in responding to changes in legislation thoughtfully and early. Thanks to that, we always know that we have access to the tools that we need to process payrolls in compliance with the law and can focus on other work that needs to be done.
Lucie Loulová
Head of HR, Synthon, s.r.o.
We have been working with Nugget (RSM) for eight years. The payroll system complies with all the legal requirements and the Self-service attendance system is both for employees and for managers a very clear and effective tool for recording absences. Collaboration with all payroll accountants for the Czech Republic has always been set up in a way that made everyone satisfied; all payroll requirements are handled professionally and within required deadlines. The company always tries to fix any discrepancies and to configure the processes in order to eliminate complications for the client. IT support is very prompt and always professional, and the same applies to the work of programmers working on our requirements for reporting from the payroll system or customisations of the attendance system. We highly appreciate the company's consistently helpful approach and the willingness to meet all our requirements. We firmly believe that our cooperation will continue in the same spirit.
Mgr.Silvie Konaré
Head of HR CZ/SK, Bayer s.r.o.